A powerful approach to financial integrity, many companies and individuals are embracing Somatic Finance® and approaches that embody the same philosophy. We invite you to explore other companies that utilize the Somatic Finance approach, to which we can personally attest, and tools that you'll find helpful in your Path of Practice.
My Direct Experiences Invite You to Explore…
Colman Knight Advisory Group, LLC
Integral Wealth is embodied in the integral wealth advisory firm I founded and share with my work and life partner, Richard Colman.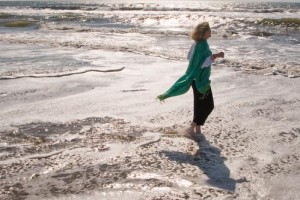 HolacracyOne
Holacracy is a comprehensive practice for structuring, governing, and running an organization.  Holacracy takes the principles, ideas, and emerging mindset articulated by many cutting-edge thought leaders, and instills them in the actual structures and processes of the organization.  I am a Certified Holacracy Practitioner and Colman Knight operates within this practice.
WonderWorks 
Founded by friend and colleague Anna McGrath, WonderWorks Consulting supports leaders and organizations to love living and fulfilling their purpose.
Samadhi Integral Life Practice Center
Enrich your life with the Integral programs and practices offered by John and Nicole Churchill.  Their community embraces a very similar philosophy to Colman Knight's.
Hendricks Institute
Learn skills for conscious living and loving from friends and mentors Gay and Kathlyn Hendricks, who have worked on the leading edge of mind-body awareness for over 40 years.
Sudden Money Institute
Explore the resources available for navigating financial transitions, either for yourself or your clients.  Susan Bradley, a dear friend and co-creator, is an innovator in the field of transitions, and the unique set of skills she helps cultivate apply to many life events.
Integral Coaching® Canada
Transform your life personally and/or professionally by learning about Integral Coaching®.  Geared toward practicing coaches, interested individuals, and everyone in between, program lengths vary from 1 day courses to a 14-month certification program (highly recommended).
Peer Spirit
Founded by friends and respected colleagues, Christina Baldwin and Ann Linnea, Peer Spirit is an educational organization helping people and organizations host conversations that lead to thoughtful change.
Intentional Resting
Try this simple and powerful practice to heal body and mind and community, developed by my friend and fellow traveler Dan Howard.
Enneagram Sample Test
Discover your Enneagram Type with this Riso-Hudson Enneagram Type Indicator (RHETI) Sampler.