Ready to travel down and in the mind, body and soul path to financial integrity? Somatic Finance® is a unique experience and methodology that can be learned in a variety of ways. If you want to explore and discover by yourself, learn more about our self-guided courses and resources.
---
A Year of Financial Fitness

Financial fitness is an opportunity available to you at anytime, anywhere, when you make the choice. This year-long course answers the invitation for you to choose to become financially fit. Each month explore, learn and make progress on a specific financial topic designed to develop new muscles to sustain your financial well-being.
The course fee is moderate to encourage people from all circumstances to get financially fit. Yet it reflects a critical aspect of value exchange. When you exchange currency, there is inherent value and therefore motivation to do the practices.
Each month listen to a guided discussion with information, practices and personal experiences from participants. Utilize the key point's document for further understanding; take action with the detailed practices to move toward sustained change and embodiment.
Click here to view the monthly offerings.
Investment: $25
Click here to purchase >>
---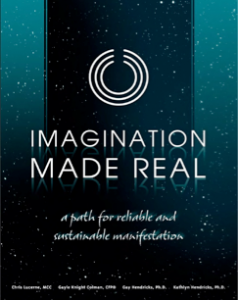 Imagination Made RealTM
Enjoy this self-guided study course to creating reliable and sustainable manifestation in your life.