5-Minute TRY IT
Short & Powerful Practices – Just Try It!

Featured Try-It

Activities & Experiences for Deeper Practice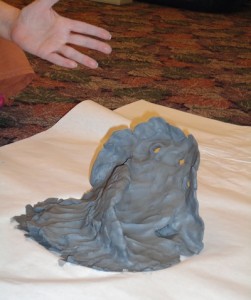 Downloads in PDF Format
Fear Melter Practice
Fear is the underbelly of all money issues. To directly shift (or at least give space to) your money angst, try this impactful practice created by my friend, Kathlyn Hendricks, Ph.D.
Access www.hendricks.com for more training opportunities
Gayle's Guest Spot on EmpowerRadio.com, June 26th, 2012
Click on the link above to listen to the recording of Gayle's interview on "Simple Steps, Real Change" radio show, co-hosted by Cheryl Maloney & Kenny Brixey.
Boston Globe Chat

Gayle addressed money matters & financial planning questions in a Boston Globe Chat on January 31st, 2012. You may find answers to some of your own questions! Click here to read the transcript.