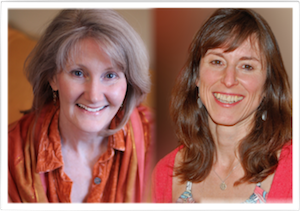 Join Gayle Colman and Yoga Instructor & owner of BareSole Yoga, Nadia Puttini, for MoneYoga, a unique experience joining discovery and insight, soul and spirit, body and mind… in the framework of money.
With the intention to grow, liberate and make the world a better place, Gayle and Nadia combine their varied and distinctive wisdom to foster embodiment of true wealth and life meaning.
Please join us in a sacred space of sharing, learning and movement, and of course, fun.
MoneYoga classes are held at BareSole Yoga Studio in Carlisle, MA.
Join my mailing list on the right side of this page to stay in the loop about upcoming classes.
About Nadia
Nadia Puttini is a certified 500 hour professional Kripalu Yoga Instructor and lifelong student of yoga.  Having studied meditation and eastern philosophy from an early age, she became, fifteen years ago, deeply committed to the practice of Kripalu Yoga postures, breath and self-inquiry under the guidance of beloved senior Kripalu Yoga teacher Shobhan Richard Faulds.
In 1996 she graduated from Lesley College with a Master's in Expressive Therapy, which sparked a passionate relationship to dance and the transformative exploration of moving from within. After working in the mental health field, Nadia became a mom-at-home while continuing the study of yoga. For the past nine years she has been teaching classes, workshops and privately in her BareSole Yoga Studio in Carlisle and in the Boston area.
Nadia loves to craft an experience that is meaningful and nurturing for clients new to yoga, with specific needs (physical, emotional, spiritual), for families of different ages and abilities, focused groups, in workshops, seminars, and events. The intention of BareSole Yoga is to stretch the individual beyond the mat, introducing and deepening aspects of yoga practice that enhance health, wellbeing and a feeling of being home with oneself.