Gayle is a natural mentor and facilitator who skillfully weaves the essence of money with its broader meaning and our humanity.  She has offered workshops and courses since 1991 to a diverse audience of individuals and financial planning professionals.   As Gayle says, "Only when we can see money blended into our life journey can we nourish our relationship with it."
Only when we can see money blended into our life journey can we nourish our relationship with it.
I offer a broad range of courses and workshops to support your exploration and embodiment of true wealth.  Discover an integrated approach to wealth — with rigor, practicality, and lighthearted play.
From live events to online gatherings, these offerings invite you into deeper alignment with money, spirit, and your unique life journey. Affordable and accessible, enjoy them as an introduction or alternative to One-on-One Coaching.
Bring your questions.  Bring your hopes, fears, and desires.  Bring your stories.  Bring your unique perspective. Bring your whole self.
Current Offerings
MoneYoga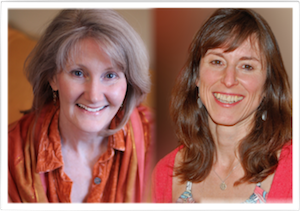 Join Gayle Colman and Yoga Instructor & owner of BareSole Yoga, Nadia Puttini, for MoneYoga, a unique experience joining discovery and insight, soul and spirit, body and mind… in the framework of money.
Classes will be held monthly from October, 2013 to June, 2014 at BareSole Yoga in Carlisle.
Click here for all the details & to register.
MoneyMoves® TeleConnections
Experience Gayle's insight and engaging style in a free teleconference on an important and relevant topic.  Each session starts with a centering activity, continues with a brief teaching and an experiential exercise related to the topic, followed by a group debrief and connected closure.  These engaging connections invite your full participation.  Calls are recorded for follow up access, and bonus hand-outs are located under Offerings.
We spent 2012 exploring & creating Financial Fitness.  Click here to purchase this self-paced course.

Gayle's skill and her deep compassion, make the Women's Wealth Workshop like going to financial boot camp with Mother Theresa.
– Linda, South Carolina, Facilitator and Coach
Women & Wealth Salon
Join Gayle for an engaging dialogue and exploration with other women about wealth in all forms, including money. Experience the depth and support of a wisdom circle guided by Gayle's expertise, motivation and intention to liberate women and money matters.
Women, Wealth & Wisdom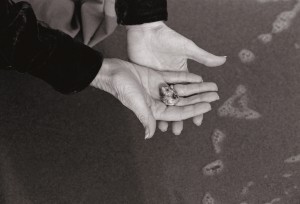 Gather with other women in a nurturing environment to explore wealth beyond the numbers. As a woman fully engaged in LIFE, discover your new way of being and living a wealthy life. Explore and befriend limiting beliefs and expand your capacity to manifest your heart's desire, including financial resources.  Catalyze the feminine perspective and confidently take action toward your vision with ease, precision and purpose. This engaging and unique group experience provides fertile ground for seeing clearly, gaining support and motivation and offering your wisdom to the world.
MoneyMoves® Connection
Stay tuned! Gayle plans to offer half-day sessions on important issues relating to money and life, such as:  Money & Transition, Money & Integrity, and Money & Fun.
I never even knew if any of the other participants were high paid executives or business owners or stay at home moms. I felt that first and foremost we were women there to learn about why and how we used money in our lives.
– Carolyn, Massachusetts, Mother, Business Owner
Past Courses
Inquire about future availability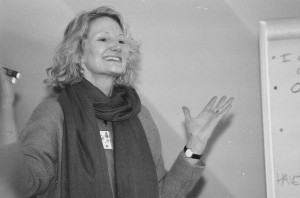 For Individuals:
Imagination Made RealTM
Embark on a powerful and unparalleled path for manifestation that is ignited and sustained using a somatic, emotionally intelligent approach. Create the life you envision and learn to shift your consciousness to easily manifest what you want.  From discovering life purpose to setting intentions, accelerating manifestations, igniting valuable beliefs, and drawing on a treasure chest of manifestation tools, this course supports you in attracting and sustaining your life dreams. (Available as a seminar and telecourse.)
Manifestation as Integral Life Practice
Gain new awareness and new tools to create a greater flow of abundance in your life.  Every moment each of us is manifesting and attracting what arises, both what we want and what we don't want. Manifestation as an ILP invites you to discover how your consciousness (thoughts, feelings, and actions) is the driving force behind manifestation, the energetic juice that catalyzes the law of attraction.  You will utilize your body-mind in manifestation practices that expand awareness and build new muscles.
For Financial Professionals:
Integral Finance
Gain a better understanding of integral theory and how its application can improve your life and practice. In this training, financial professionals are introduced to leading integralist Ken Wilber's multi-disciplinary AQAL model, and will understand the practical application of Quadrants, Levels, Lines, and States for their clients, their practices, and themselves. This training is presented in one day and two day formats. Optional longer trainings allow for deeper integration of the principles through attentive discussion and practical exercises.
Our workshop for the MA FPA was wonderful. The level of conversation and mutual learning was terrific. This brought theory to life and starts bringing breath to this work.
– Dick, JD, CFP®, Colorado, Writer, Business Owner, Thought Leader
Inward Bound – in collaboration with Sudden Money© Institute
Do you sometimes feel outside your skill set in handling a client situation that involves a loss or other financial transition?  Gain skills and confidence in your ability to assist clients with the interior aspects of financial decision-making while enhancing your knowledge of the nuances of personal transitions.  In a vital learning environment which requires each participant to be committed to their personal growth and embrace mutual support and collaboration, you will practice integrating interior and exterior finance.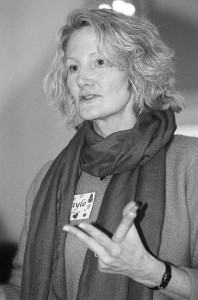 Integral Ethics
Drawing on Integral Theory, which ensures utilization of a full range of resources for any situation, this experiential course helps financial planners clarify personal values and beliefs, improve ethical communication skills, apply specific ethical strategies in their lives and practice, and expand their understanding and application of the CFP® Board's Code of Ethics and Practice Standards.  Various exercises create opportunities to improve awareness of how to live in integrity, communicate with peers, co-workers, clients and the public, increase community respect, and apply more effective systems for ongoing ethics and standards.