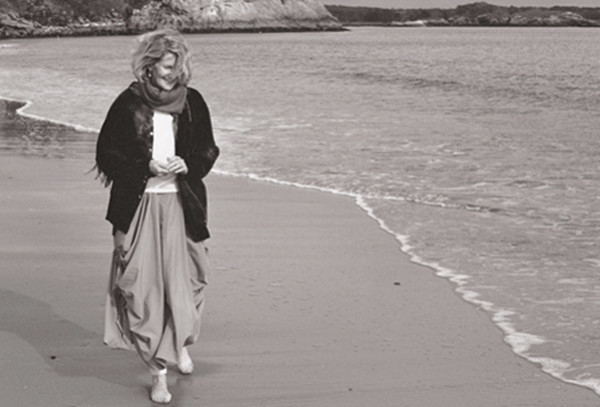 At the intersection of inner values and outer practicality you'll find your most meaningful, prosperous life. I'll meet you there …
I'm a coach, a writer, a mother, a partner, a lover, a speaker, a CFP®, an entrepreneur, a spiritual seeker and soulful finder.
I'm dedicated to growing up and waking up — right alongside my clients.
---
I hold peaceful spaces for others. I calm the waters. I laugh a lot, cry a lot, and never hesitate to call bullshit. I take bold risks. I open hearts. I'm a soul detective, recognizing and meeting depths. I have a hidden prankster always ready to play.

My approach is a rare combination of integral coaching, practical financial savvy, and spiritual depth.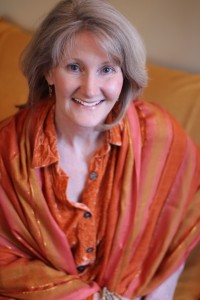 Money is commonly seen and experienced as a separate part of human existence. More true – money is woven into the fabric of our life, much like oxygen is woven into the air we breathe. We generally don't pay much attention to air, but without it we die. It is only when we are willing to see money as blended into our life journey that we can awaken and nourish our relationship with it.
– Gayle Knight Colman
I'm on a mission to elucidate what true wealth means — which is so much more than money! I've spent years studying, practicing, and embodying avenues to truth so I can support you in enjoying a life of more prosperity and meaning … whatever that means to you.
As a Certified Integral Coach™ through Integral Coaching Canada, I've mastered the most rigorous and comprehensive coaching methodology available, allowing me to honor each person's unique experience and worldview.
My trainings with The Hendricks Institute offer a graceful framework for uncovering limiting beliefs, liberating unique genius, and accessing somatic intelligence.
As a Certified Financial Planner®, I bring real-world practicality to any conversation about money.
Thanks to my spiritual practice in Tibetan Buddhism, with appreciation to Reggie Ray and Dan Brown, I bring a spacious, clear presence to coaching — and a hefty dose of humility and compassion.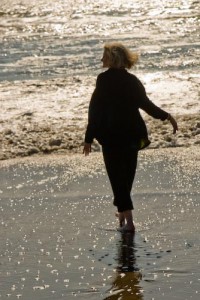 In 1988, I co-founded the Colman Knight Advisory Group, consistently named one of the Top Wealth Managers in the country by the Bloomberg Financial Report. I've also served in many leadership roles for professional and service organizations, including the Financial Planning Association. After six years of service on the board of the FPA of Massachusetts, I was named its President in 2010. I also develop programs and training initiatives for organizations such as the Financial Planning Association and The Sudden Money Institute.
I'm inspired by unsung heroes: everyday people putting one foot in front of the other, generously living each day with compassion and wisdom.
When you look in my window, you might not know whether I'm working or playing. When I'm not coaching, I indulge in nature walks, savor parenting two human gems, and contemplate what breaks and fills hearts.
Affiliations and Memberships:
Certified Financial Planner®
Member, National and MA Financial Planning Association
Received FPA "Leadership in Action" Recognition, in 2011
Commissioner, CFP Board Disciplinary Ethics Commission
Member, National Association of Personal Financial Advisors
Certified Integral Coach™ , Integral Coaching Canada
Certified Conscious Relationship Coach, The Hendricks Institute
Member, International Coach Federation
Graduate, Hendricks Institute Leadership and Transformation Program
BA, Finance and Investments, Auburn University
---
How to Play With Me
I'm thrilled to offer a limited number of spots for One-on-One Coaching.
I'm also available for speaking and facilitation engagements for your workshop or retreat.
I love bringing creative play into profound financial explorations, and have developed several products and programs to this end.
I write: dip your toe into my blog and catch a sweet ah-ha.
"My priorities are balancing career and family, sustaining and evolving my business, co-creating with others, and attending to the precious human beings I am privileged to call clients. All of these priorities are my spiritual path. It is the same – there is no separation; it is not compartmentalized. I can measure success because as I open and integrate life, I laugh more and I cry more. Every moment is a learning opportunity. Every experience offers that kernel of love and possibility."
Integral Coach™ is a trademark from Canada for Integral Coaching Canada, Inc. and licensed to Gayle Colman.



---
Radio Appearances
June 26th, 2012
Listen to the recording of Gayle's interview on "Simple Steps, Real Change" radio show, co-hosted by Cheryl Maloney & Kenny Brixey.
Boston Globe Chat

Gayle addressed money matters & financial planning questions in a Boston Globe Chat on January 31st, 2012. You may find answers to some of your own questions! Click here to read the transcript.